First of all let me explain a bit about this tag in case you don't know about it. It's a tag created by Samantha from Toughts on Tomes and Lainey from Ginger Reads Lainey and is a weekly book meme were a topic or theme is chosen and each week you have to choose five books/series/tvshows that fit the description. If you want to check it out here's the Goodreads group.
·-·-·
#T5W: Books For Your Hogwarts House
"Show your Hogwarts House Pride, and tell us the top 5 books that represent your house!"
·-·-·
When I first took the HP house test I wasn't that happy with the results but once I started to get in the mood, I realized I was almost 100% that! So now I am really glad I came to terms, although still the colour that defines my house is my least liked of all the rest of the houses but leaving that behind, given the writers, authors or messages of the books these are my selected ones!!
 Without further ado, here are my picks for this week (in no particular other):
xs

1. Is Everyone Hanging Out Without Me? (And Other Concerns) by mindy Kaling: A very light, full of laughs and hidden messages read that introduced me to a mind I know I won't forget any time soon. This woman is one of the best personalities out there, she's fun, a bit crazy, full of wit and sarcasm… and I love it!! If this woman can't put a smile in your face… well then I would question if there was something wrong or not… 😂😂 This will not only make you laugh but it will also empower and inspire you! I am very sure about that! She is my medicine when I am feeling blue or when I find myself in a reading slump, and so could be yours! 😉
x
x  
2. The Help by Kathryn Stockett: How many lists has this book already made?? I have no idea, and I still haven't gotten to it!! 😂😂 I find this story to be so important. The message it has and the way it was used to highlight the reality and injustices suffered by those persons… It's so damn shameful and the fact that still nowadays similar situations are displayed… is appalling! But in this one the story was presented by quite a modern and witty character which I loved! Watch the movie if you have any doubts! I still have to read it and see if it was a fair adaptation but I hope so!
x
x
3. Emma by Jane Austen: Miss Austen once again rocks the floor… It's true that (if I remember correctly) this novel was divided in three parts, being the middle one the most dreadful and boring. Leaving that behind we Meet Emma, a very curious and animated girl. True, she had quite a charming and desperate way to get herself into trouble getting her head in things that didn't concern her. After reading this (having watched the BBC adaptation, totally recommendable by the way 😉 !) I fell in love for the countryside, Miss stubborn Emma and Mr. patience and charming Knightley.
x
x
4. The Book Thief by Marcus Zusak: Another tearful great story. This is a story of love (not that type of romantic love you are thinking about, but a much deeper and better one), friendship and growing up in rough circumstances. Liesel turns out to be such a fun and curious little girl. She has character, doesn't like to shut her mouth and doesn't understand why people are treated differently depending on which color they are, but still just like she learns from her dear papa she treats everyone as good as she can. Let's not forget she is a thief, but the good kind of thief 😉
x
xs
–
5. Jane Eyre by Charlotte Brontë: I know this is not a happy book, is more tragic than anything but it's also important and one of my favourite classics. In case you haven't heard about this book, we follow a young lady called Jane Eyre. Let's say she didn't have the easiest of lifes, she is simply and is happy with whatever she can get, as small as it might be. She is a pure soul but nothing can shut her up either that's why these quotes had become as popular as herself:
"I am no bird; and no net ensnares me; I am a free human being with an independent will."

"Do you think, because I am poor, obscure, plain, and little, I am soulless and heartless? You think wrong! – I have as much soul as you – and full as much heart!"
–
So what, have you figured out which house do I represent?? I think it's quite easy!! 😂😋
–
–
–
Do you need more clues??
Well, I shine from the inside, with my own (not so little) light!!
–
–
–
–
That's right, proud Hufflepuff speaking out!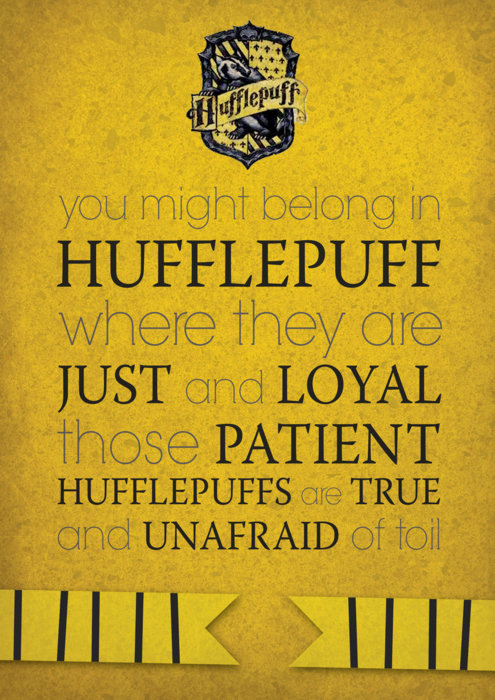 –
[All of the photos in this post have been individually taken from google images]