Here we are, another week more!! Following  Lia @ Lost in a Story steps and inspired by Zuky @ Book Bum I decided to finally start with this idea to try to keep control of my unnerving and limitless-growing TBR!!  So let's start!!! 🙂 🙂
Anyway, it works like this:
Go to your goodreads to-read shelf.
Order on ascending date added.

Take the first 5 (or 10 if you

'

re feeling adventurous) books. Of course if you do this weekly, you start where you left off the last time.

Read the synopses

 

of the books

Decide: keep it

 

or should it go?
– – –
Midnight (The Vampire Diaries: The Return #3) by L.J. Smith
The devil you know . . .
With the help of charming and devious Damon, Elena rescued her vampire love, Stefan, from the depths of the Dark Dimension. But neither brother returned unscathed.
Stefan is weak from his long imprisonment and needs more blood than Elena alone can give him, while a strange magic has turned Damon into a human. Savage and desperate, Damon will do anything to become a vampire again, even travel back to hell. But what will happen when he accidentally takes Bonnie with him?
Stefan and Elena hurry to rescue their innocent friend from the Dark Dimension, leaving Matt and Meredith to save their hometown from the dangerous spirits that have taken hold of Fell's Church. One by one, children are succumbing to demonic designs. But Matt and Meredith soon discover that the source of the evil is darker and closer than they ever could have imagined. . .
No need to explain myself, the vampire era is gone. Or at least in this case it's definitely gone. I don't remember that much this series (and don't even know how I made it this far) but from what I do, everything turned to dust. The plots grew even more unbelievable and the magic wasn't there anymore. I am glad I didn't continue and I don't plan on ever seeing this again.
---

Verdict: REMOVE

---
X
The House Girl 
by

Tara Conklin
Virginia, 1852. Seventeen-year-old Josephine Bell decides to run from the failing tobacco farm where she is a slave and nurse to her ailing mistress, the aspiring artist Lu Anne Bell. New York City, 2004. Lina Sparrow, an ambitious first-year associate in an elite law firm, is given a difficult, highly sensitive assignment that could make her career: she must find the "perfect plaintiff" to lead a historic class-action lawsuit worth trillions of dollars in reparations for descendants of American slaves.
It is through her father, the renowned artist Oscar Sparrow, that Lina discovers Josephine Bell and a controversy roiling the art world: are the iconic paintings long ascribed to Lu Anne Bell really the work of her house slave, Josephine? A descendant of Josephine's would be the perfect face for the reparations lawsuit—if Lina can find one. While following the runaway girl's faint trail through old letters and plantation records, Lina finds herself questioning her own family history and the secrets that her father has never revealed: How did Lina's mother die? And why will he never speak about her?
Moving between antebellum Virginia and modern-day New York, this searing, suspenseful and heartbreaking tale of art and history, love and secrets, explores what it means to repair a wrong and asks whether truth is sometimes more important than justice.
Even though the premise sounds really intriguing and I am fairly interested in the subject laid here, this is the case of "too many books, not enough time".
---

Verdict: REMOVE

---
X
Flowers in the Attic (Dollanganger #1) 
by

V.C. Andrews
It wasn't that she didn't love her children. She did. But there was a fortune at stake–a fortune that would assure their later happiness if she could keep the children a secret from her dying father. So she and her mother hid her darlings away in an unused attic. Just for a little while.
But the brutal days swelled into agonizing years. Now Cathy, Chris, and the twins wait in their cramped and helpless world, stirred by adult dreams, adult desires, served a meager sustenance by an angry, superstitious grandmother who knows that the Devil works in dark and devious ways. Sometimes he sends children to do his work–children who–one by one–must be destroyed….
'Way upstairs there are, four secrets hidden.
Blond, beautiful, innocent, struggling to stay alive…
Easy answer. This is story is so twisted and interesting… I've seen tv adaptations and I actually started to read this one, but couldn't get to it because I wasn't in the mood at that moment. But my hopes are still high, because I think this family story deserves a chance.
---

Verdict : KEEP

---
---

Verdict : KEEP (Dubious)

---
X
El guardián invisible (Trilogía del Baztán #1) aka The Invisible Guardian (Baztan #1) by Dolores Redondo
A killer at large in a remote Basque Country valley , a detective to rival Clarice Starling, myth versus reality, masterful storytelling – the Spanish bestseller that has taken Europe by storm.
The naked body of a teenage girl is found on the banks of the River Baztán. Less than 24 hours after this discovery, a link is made to the murder of another girl the month before. Is this the work of a ritualistic killer or of the Invisible Guardian, the Basajaun, a creature of Basque mythology?
30-year-old Inspector Amaia Salazar heads an investigation which will take her back to Elizondo, the village in the heart of Basque country where she was born, and to which she had hoped never to return. A place of mists, rain and forests. A place of unresolved conflicts, of a dark secret that scarred her childhood and which will come back to torment her.
Torn between the rational, procedural part of her job and local myths and superstitions, Amaia Salazar has to fight off the demons of her past in order to confront the reality of a serial killer at loose in a region steeped in the history of the Spanish Inquisition.
I still have the intentions of getting to this one someday… because the premise, plot and all of the history behind it is certainly familiar. Still after friends recommended it I tried but I just couldn't connect at all with our main protagonist Amaia. Hopefully someday I'll be able because I've heard it's really good and it's right up my alley, so it would be a shame if I didn't…
---

Verdict: KEEP

---
---

Verdict: KEEP

---
X
The Perks of Being a Wallflower 
by

Stephen Chbosky
The critically acclaimed debut novel from Stephen Chbosky, Perks follows observant "wallflower" Charlie as he charts a course through the strange world between adolescence and adulthood. First dates, family drama, and new friends. Sex, drugs, and The Rocky Horror Picture Show. Devastating loss, young love, and life on the fringes. Caught between trying to live his life and trying to run from it, Charlie must learn to navigate those wild and poignant roller-coaster days known as growing up.
Another YA classic which has been sitting on my shelves… this is a must no doubt about it. I watched the movie and the whole idea behind it… Yes!
---

Verdict: KEEP

---
X
Yes Please 
by

Amy Poehler
Do you want to get to know the woman we first came to love on Comedy Central's Upright Citizens Brigade? Do you want to spend some time with the lady who made you howl with laughter on Saturday Night Live, and in movies like Baby Mama, Blades of Glory, and They Came Together? Do you find yourself daydreaming about hanging out with the actor behind the brilliant Leslie Knope on Parks and Recreation? Did you wish you were in the audience at the last two Golden Globes ceremonies, so you could bask in the hilarity of Amy's one-liners?
If your answer to these questions is "Yes Please!" then you are in luck. In her first book, one of our most beloved funny folk delivers a smart, pointed, and ultimately inspirational read. Full of the comedic skill that makes us all love Amy, Yes Please is a rich and varied collection of stories, lists, poetry (Plastic Surgery Haiku, to be specific), photographs, mantras and advice. With chapters like "Treat Your Career Like a Bad Boyfriend," "Plain Girl Versus the Demon" and "The Robots Will Kill Us All" Yes Please will make you think as much as it will make you laugh. Honest, personal, real, and righteous, Yes Please is full of words to live by.
Hell yeah I am keeping this!! I know it won't take me long to get my hands on this beauty and I will devour it without a second thought!! 😉
---

Verdict: KEEP

---
x
Impulse (Impulse #1) 
by

Ellen Hopkins
Sometimes you don't wake up. But if you happen to, you know things will never be the same.
Three lives, three different paths to the same destination: Aspen Springs, a psychiatric hospital for those who have attempted the ultimate act — suicide.
Vanessa is beautiful and smart, but her secrets keep her answering the call of the blade.
Tony, after suffering a painful childhood, can only find peace through pills.
And Conner, outwardly, has the perfect life. But dig a little deeper and find a boy who is in constant battle with his parents, his life, himself.
In one instant each of these young people decided enough was enough. They grabbed the blade, the bottle, the gun — and tried to end it all. Now they have a second chance, and just maybe, with each other's help, they can find their way to a better life — but only if they're strong and can fight the demons that brought them here in the first place.
I had forgotten about this one… It sounds good but with some major triggers. I've never read anything like this but I am really interested so I'm gonna keep it on the list and my fingers crossed!
---

Verdict: KEEP

---
X
Fangirl by Rainbow Rowell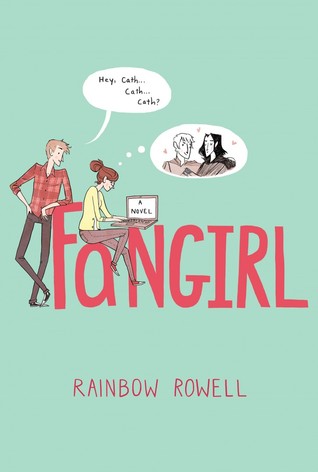 From the author of the New York Times bestseller Eleanor & Park. A coming-of-age tale of fan fiction, family and first love.
Cath is a Simon Snow fan.
Okay, the whole world is a Simon Snow fan…
But for Cath, being a fan is her life—and she's really good at it. She and her twin sister, Wren, ensconced themselves in the Simon Snow series when they were just kids; it's what got them through their mother leaving. Reading. Rereading. Hanging out in Simon Snow forums, writing Simon Snow fan fiction, dressing up like the characters for every movie premiere.
Cath's sister has mostly grown away from fandom, but Cath can't let go. She doesn't want to.
Now that they're going to college, Wren has told Cath she doesn't want to be roommates. Cath is on her own, completely outside of her comfort zone. She's got a surly roommate with a charming, always-around boyfriend, a fiction-writing professor who thinks fan fiction is the end of the civilized world, a handsome classmate who only wants to talk about words… And she can't stop worrying about her dad, who's loving and fragile and has never really been alone.
For Cath, the question is: Can she do this? Can she make it without Wren holding her hand? Is she ready to start living her own life? Writing her own stories?
And does she even want to move on if it means leaving Simon Snow behind?
What makes me sad about this decision is that I actually own a copy of this book, thanks bookstagram!! The buzz around it was so big that although not 100% sure I was into this kind of contemporary I decided to pick it up… and it has been literally collecting dust for a year… Nope. I don't plan on getting to this one, although never say never, who knows where my moods will take me!
---

Verdict: REMOVE

---
X
The Bell Jar 
by

Sylvia Plath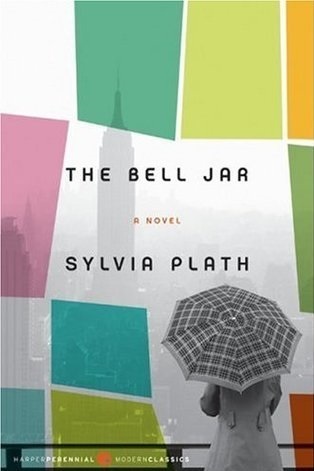 Sylvia Plath's shocking, realistic, and intensely emotional novel about a woman falling into the grip of insanity.
Esther Greenwood is brilliant, beautiful, enormously talented, and successful, but slowly going under—maybe for the last time. In her acclaimed and enduring masterwork, Sylvia Plath brilliantly draws the reader into Esther's breakdown with such intensity that her insanity becomes palpably real, even rational—as accessible an experience as going to the movies. A deep penetration into the darkest and most harrowing corners of the human psyche, The Bell Jar is an extraordinary accomplishment and a haunting American classic.
Another classic that makes the list and another must read. I just need to be in the correct mood to pic this one out. Nobody wants to go down the rabbit hole while trying to evade through reading right?
---

Verdict: KEEP

---
And that's it for today folks!! DTRH #2 wasn't as good as the first installment but I am still content with the results.
Rounding everything up:
---
Total of books analyzed: 15
Total of books removed: 3
Total of books I'm still dubious about: 4
---
TBR total now: 381!!!