First of all let me explain a bit about this tag in case you don't know about it. It's a tag created by Samantha from Toughts on Tomes and Lainey from Ginger Reads Lainey and is a weekly book meme were a topic or theme is chosen and each week you have to choose five books/series/tvshows that fit the description. If you want to check it out here's the Goodreads group.
·-·-·
#T5W: Favorite "Unlikeable" Protagonists
"People always tear down "unlikeable" protagonists. But tell us the ones you pulled for!"
·-·-·
Hard, hard one! I kept hitting my head with a blank wall every time I tried to think about some unlikable characters I was rooting for… So I had to go through my most recent reads to find some flawed characters.
 Without further ado, here are my picks for this week (in no particular other):
x

1. Mr. Kent (These Vicious Masks by Tarun Shanker & Kelly Zekas): Not totally unlikable and without wanting to spoiler anything let's just say that things start intriguingly good for him but then take a turn for the worst… and at least in  my opinion he has some big redeeming to do, but for once I rather he became our white prince! Even if he doesn't I have a complicated relationship with this one! 😉
x
x
x
2. Christopher (The One): This was a twisted one, I twisted one that was meant to be unlikable, but that for me, was a total treat! I mean, you were supposed to hate this one weren't you? It would be easy to assume so but he ha something especial about him. By the end of his story in this novel you see justice taken part but doesn't it make you feel something for this intricate character?
x
x
x
x
3. Brandt Family (The Miniaturist): This family, in its entirety was not especially likable. Yes, as time passed and you got to know more pieces of the puzzle you grew to appreciate them more and got to feel deeply for them, at least that was my case. I highly enjoyed this family drama (with an exquisite writing), I just don't consider the brothers to be especially likable in most of it.
x
x
x
x
4. Easton Royal (The Royals): I won't engage in all of the problematics of this series, because as problematic as it was it was equally addictive and enjoyable (especially the first book). And let's keep it clear, every single male character in this story is deeply flawed. Easton's is not exception, his first appearance leaves a lot to desire and I hated him with all my heart but I also appreciated his evolution because I think his was the most impressive change and his soul and heart were big enough to root for him!
xx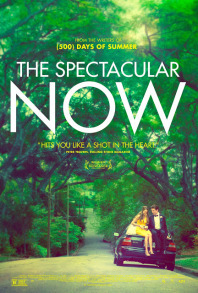 x
5. Sutter (The Spectacular Now): If this list was really ordered this guy here should have made the 1st postition (closely followed by #4). This guy was rude, a pain in the ass and a alcoholic in the works (or better said, with all of the work done already). I must confess I preferred the movie version to the book one. In the movie version I could find some redeeming qualities but on the book the guy was such a disaster… still I kinda rooted and had hopes for him, so there you go!
x
x
–
To close this list let's not forget about some memorable mentions! They might not be complitely unlikable but their rudeness as such makes the perfect hate-love relationships! Let's not forget about the beloved Mr. Darcy, Mr. Rochester and also the macho-macho-man, Lord Maccon, whom I wanted to hit every single time but still controlled myself! You have to really get to know them to see their sweetness (in Darcy's case)  but first, second and third impressions are not great.
–
[All of the photos in this post have been individually taken from google images]